Carrfields conference shows business events are back in action in Christchurch
It was great to see Carrfields holding their Company Planning Days at Crowne Plaza Christchurch during the final week of Alert Level 2 – demonstrating how business events can be held safely and successfully in the new COVID-19 environment.
Now these restrictions have been lifted and the country is operating at Alert Level 1, the best practice approach to operating business events while ensuring high health and safety standards will be put to good use.
Christchurch is well placed to host business events once again, with the city calling on its experience and resilience in dealing with past crises and adapting quickly to the 'new norm' requirements in a COVID-19 impacted environment.
Carrfields partnered with Orbit World Travel Christchurch to bring their Company Planning Days to Christchurch this year and chose Crowne Plaza Christchurch as their meeting venue.
Located directly opposite Te Pae Christchurch Convention Centre and offering 204 accommodation rooms, with award winning interior design, multiple dining options and meeting space for up 140 delegates, Crowne Plaza is one of the city's prominent conference hotels.
Claire Hector-Taylor, Convention Bureau Manager at ChristchurchNZ said the city has a raft of new and well-established conference infrastructure.
"There are so many venue options, we have the recently reopened Town Hall, new or fully refurbed hotels, not to mention Te Pae Christchurch Convention Centre which will be opening in early 2021."
Additional digital and hybrid meeting requirements are well catered for with Christchurch having a network of excellent local suppliers in the AV and tech space to assist with specialist requirements

Claire Hector-Taylor, Convention Bureau Manager - ChristchurchNZ
The conference, attended by 30 people, focused on the future strategy and projects that Carrfields want to be involved in as an agricultural provider and leader in New Zealand. The team worked hard over two full days to build plans and initiatives that span the next 3 - 5 years. Carrfields Managing Director, Craig Carr commented that "the facilities we were working in were perfect for us as we really needed to focus and there were no distractions around us. The technology worked seamlessly and the catering was outstanding."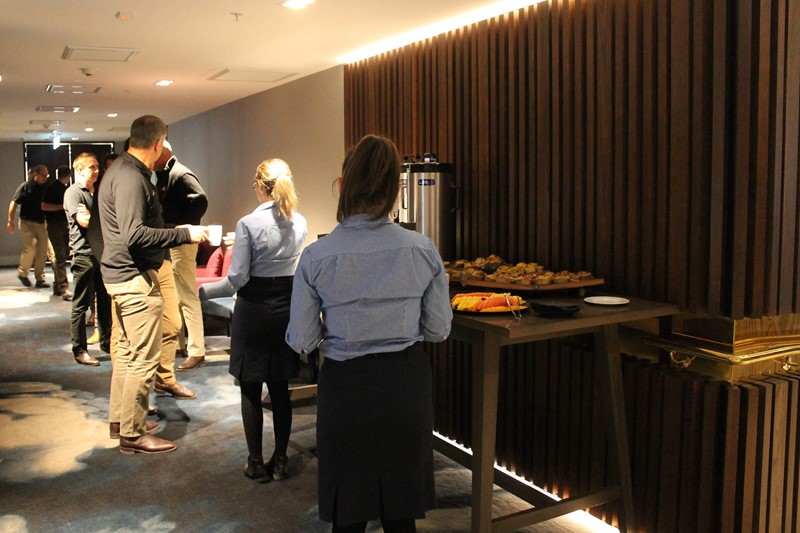 Agriculture and agri-tech are one of the cornerstones of the Christchurch and Canterbury economy. Specifically, the food and fibre primary and processing sectors contribute approximately $7.9 billion to the Canterbury economy annually. Through city-wide collaboration ChristchurchNZ has identified food, fibre and agri-tech as one of four sectors where the future economy can grow and prosper and where Canterbury has existing capability or local advantage which can be leveraged.
The city also has much on offer for business events delegates to explore, with new retail, hospitality and entertainment hubs intermingled with the Ōtākaro Avon River flowing through the central city and magnificent Hagley Park, one of the largest inner-city parks in the world.
On our doorstep is the mighty Canterbury region, with stunning high country and coastal landscapes, wildlife, wineries, adventures activities and pure relaxation on offer. These all provide great options for pre and post conference touring, partner programmes, and unique incentive opportunities.
Christchurch is certainly ready to welcome business events back into the city, and delegates will experience our warm South Island welcome when they visit

Claire Hector-Taylor, Convention Bureau Manager - ChristchurchNZ