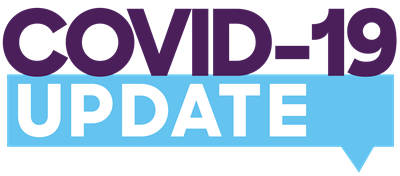 What's Your New Normal? Advice for Businesses Adapting to COVID-19
What's Your New Normal?
Advice for Businesses Adapting to COVID-19.
Leadership and thinking like an entrepreneur are going to be key to adapting to the new normal, according to a local business expert.
Greg Allnutt, partner and strategic advisor at Advisory Works, said COVID-19 presented businesses with a real opportunity for change and different ways of working – it was not necessarily time to go back to the way things were.
''There will be some people who can pick up where they left off and keep running, some that will need to prune or grow, and some that will need to pivot.''
Informed Decisions
Just as in the Global Financial Crisis (GFC), different businesses would feel the impact at different times, and those who were doing well now should not be complacent, he said.
Research from the GFC could help businesses understand what their needs would be during a recession. The level of vulnerability and subsequent tactics depended on the nature of the business and their financial strength – what cash reserves they were able to draw upon, the strength of the brand position in the market for example.
Plan Ahead
Allnutt said it was important to understand this for effective scenario modelling, and to determine the best course of action, he said. It was also important to do engage customers and 'find out what they need and want'. Businesses should be making plans – and decisions for how to get there – for three different horizons: six weeks, three to four months, and 18 months. 
Advisory Works uses this worksheet to help organisations think through these three horizons.
Identify New Opportunities
Businesses needed to be asking themselves strategic questions – this was an opportunity to think about what could be done differently. For example, a company Allnutt advised cited an example of a company who used to go out to clients to demonstrate their product but now did it virtually, despite dismissing this option in previous times. "They realise they can do a lot more without travelling," he said.
Adopt an entrepreneurial license and spirit – ask what can we do that is new now? ''The important thing is to get it into action,'' he said. ''There will be first movers, and a lot who have been thinking like this already that will be ahead of the curve."
This did not mean it was too late for other businesses to think boldly, the biggest barriers to business owners were themselves and their culture.
''People have to be able to look at the environment and acknowledge it's changed – and then they really have to challenge themselves to innovate. They can't think this is the same, we've got through this before. An element of that is true, but we really need now to think about what we can do differently.''
Legacy businesses who had been used to operating one way for so long may find this challenging, he said, but other industries such as media had been forced to go online following the GFC and hadn't looked back.
Bring people on the Journey
The key piece was leadership. ''This is when leaders need to step up and demonstrate they have got the current situation in control, that they've got a vision for the short and medium term future, and they're communicating that in a way that makes people feel inspired and reassured.''